Skibz Pop-itz Teetherz Bib Accessory, Purple Teether
£4.99
Easily 'popped on' to Skibz reversible bibs


Keeps teethers clean and close at hand


Simple to sterilise



Suitable from newborn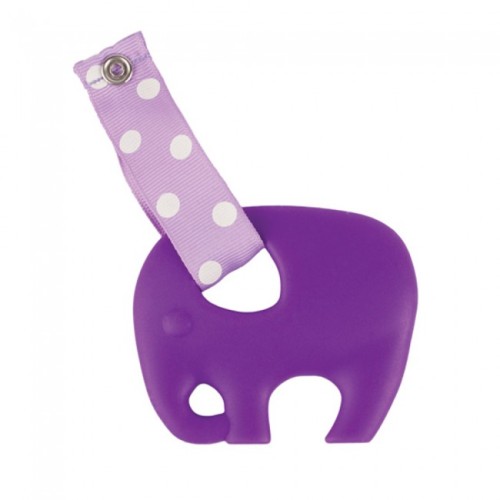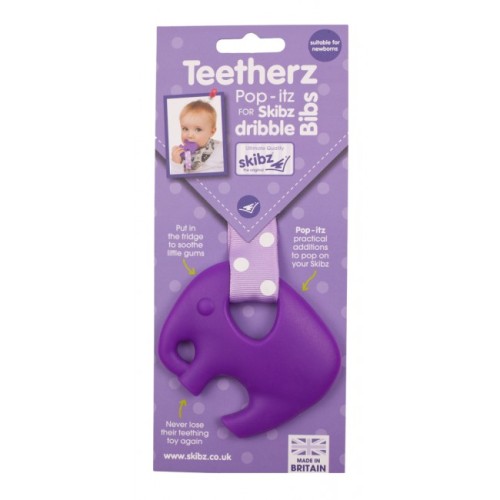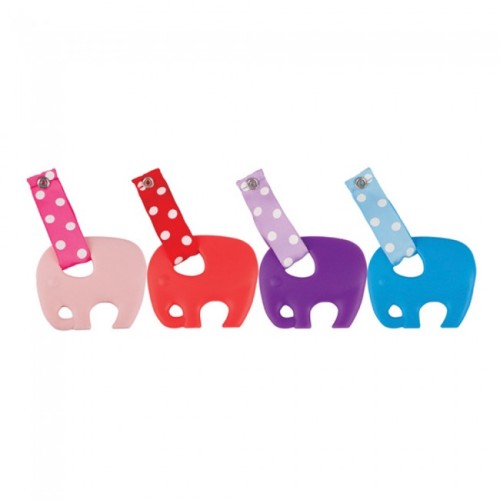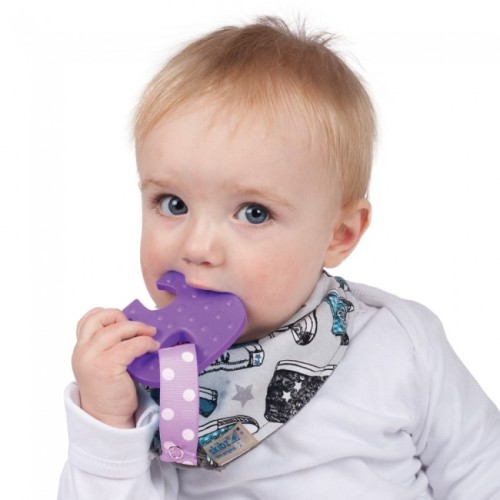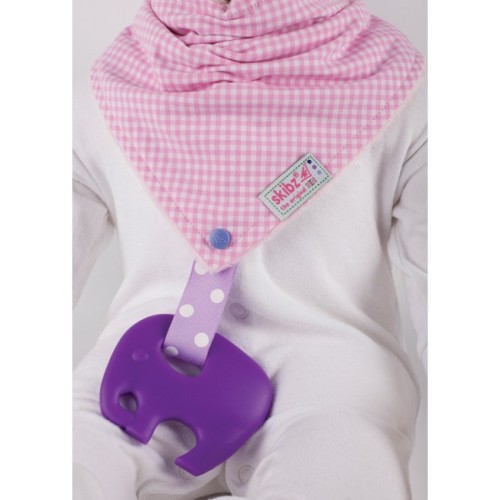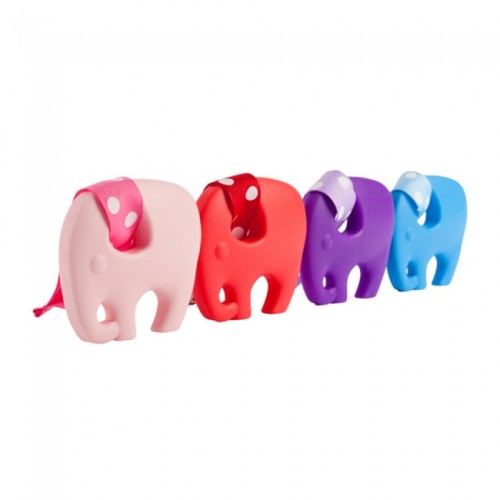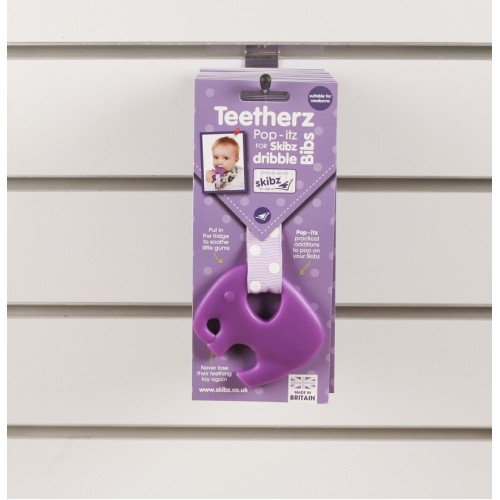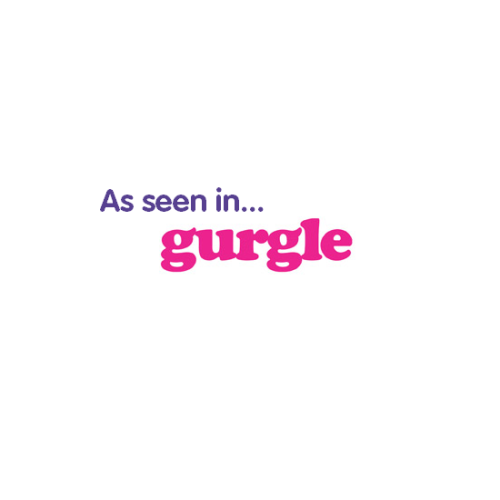 Nelly the elephant teether in purple with a lilac spotty ribbon.
Pop-itz are the new innovation from Skibz. Easily 'popped on' to Skibz Doublez dribble bibs, these handy little attachments stop babies' teethers and soothers going missing, and keep them clean and close at hand.
Skibz Doublez bibs with Pop-itz Teetherz are the perfect duo for your baby's teething needs. Teetherz are easily attached to the dribble-catching Skibz bandana bibs to keep a teething aid close at hand, making this innovative combination the solution to keep babies happy and comfortable. Yet another problem solved by Skibz!
The boring but important stuff:
Available in 4 different colours


Simply attached and detached with a press stud


PLEASE NOTE: Only compatible with Skibz Doublez reversible bibs, not Skibz Original single-sided bandanas


Prevents teething aids being dropped and lost out and about


Easily sterilised. Please sterilise before use.


Can be chilled in the fridge to soothe sore gums


Made from 100% BPA free food-grade silicone


Free from BPA, PVC, phthalates, lead, cadmium or heavy metals.


Teether: approx. 8cm wide X 6.5cm high Ribbon: 2cm wide X Approx 7.5cm long


Weight 37g


Tested to British and European standards



Suitable from newborn