Bottle Bibz
£4.99
Absorbs excess spills from bottles whilst feeding


Pops on to the neck of all bottles


Washable



Suitable from newborn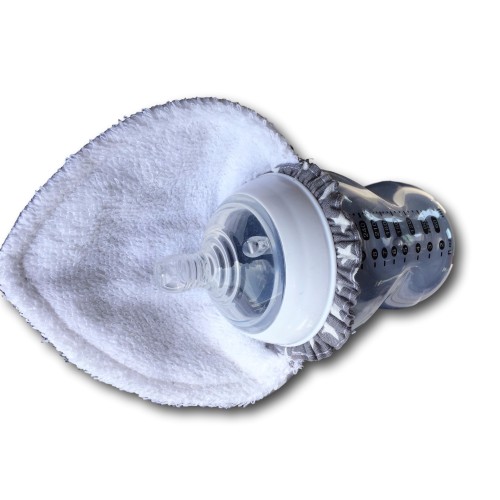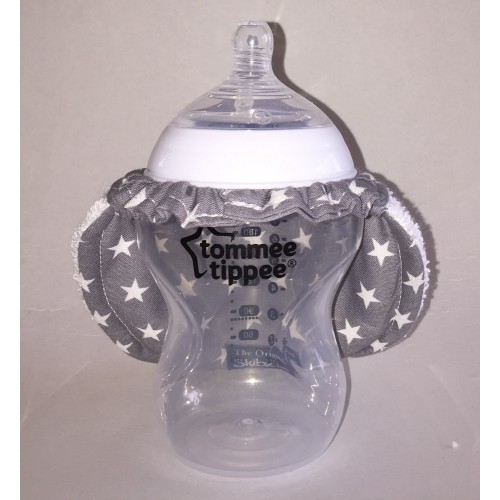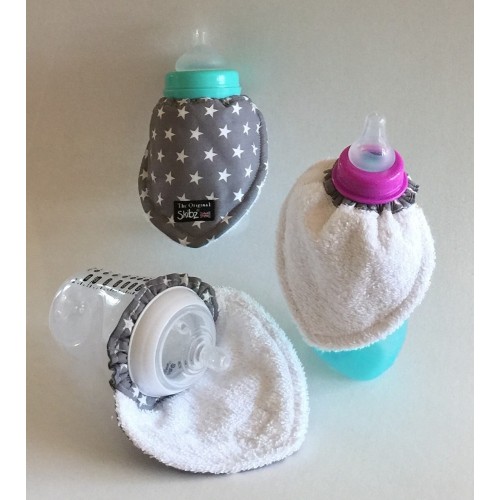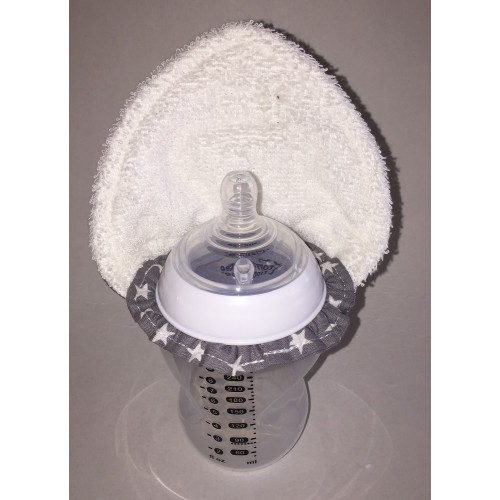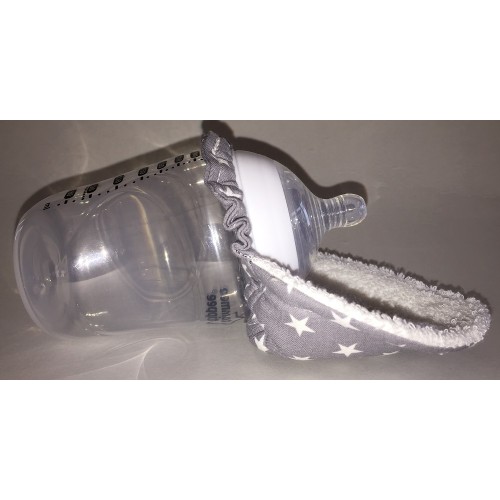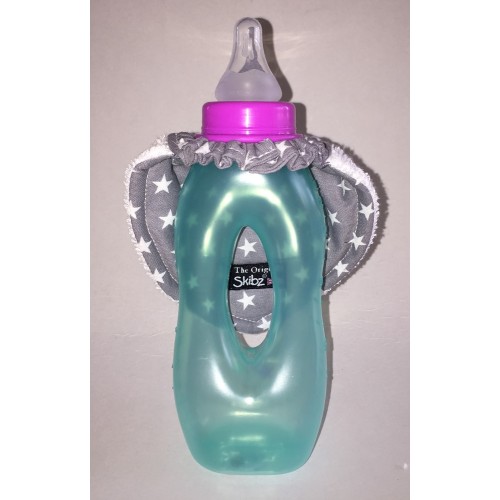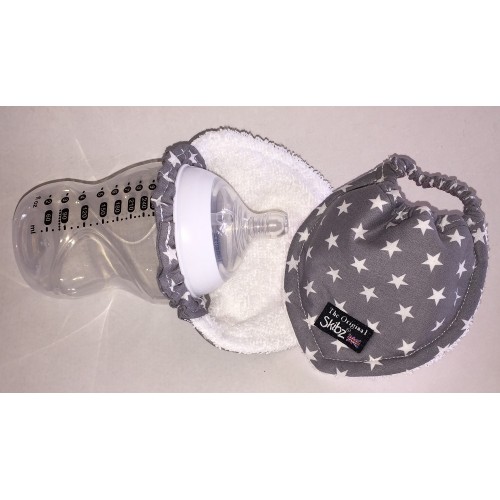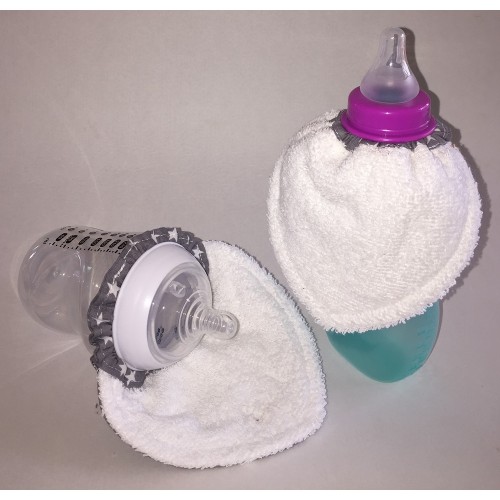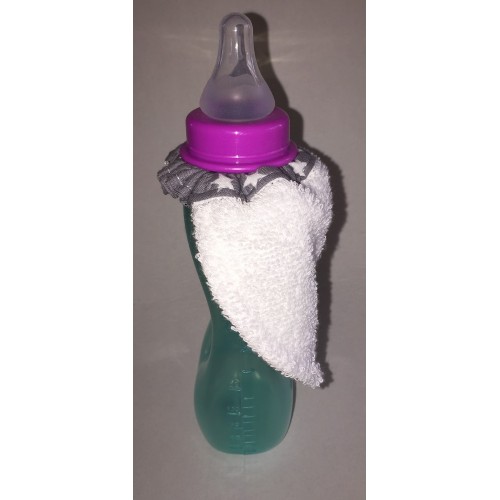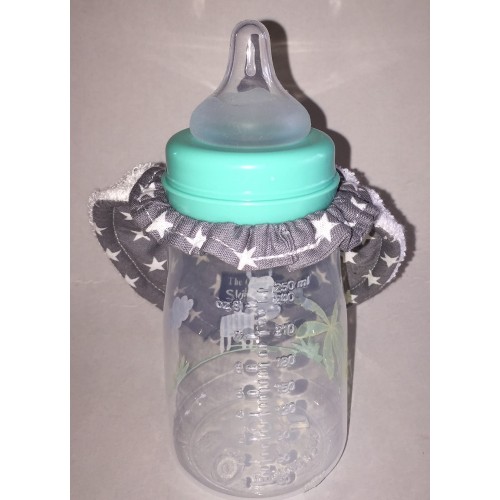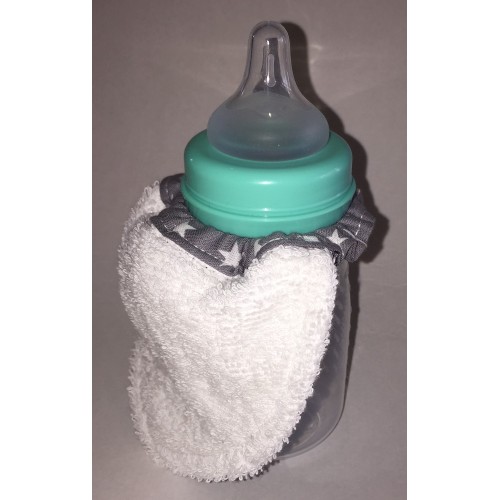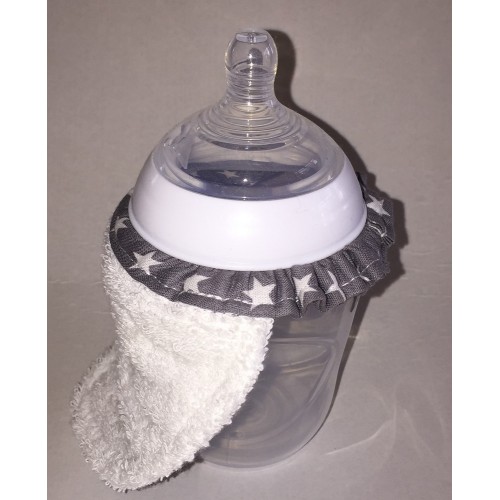 Yes really a bib for a bottle! You know when you're feeding your little ones and they dribble milk from the bottle well now you can avoid soggy, wet tops and necks by attaching a bottle bibs to the neck of your bottle – so quick, so simple, so clever, so Skibz!
We're doing for milk what we do for dribble, absorbing it as quickly as possible in the funkiest looking way. We can't believe it hasn't been done before!
The bottle bibz is made from 100% cotton in a grey and white star unisex design and is backed with a double layer of highly absorbent, beautifully soft white towelling. All milk spills disappear without a trace, problem solved!
The fine elastic collar will fit all bottles and the bib part sits comfortably under your babies chin to absorb any excess moisture.
The actual bib measures 15cms across and 10.5 cms in length. The stretchy collar measures 2cms in depth.
The bottle bib is proudly made in Britain.