Coping with Offers.
Fri Apr 14, 2017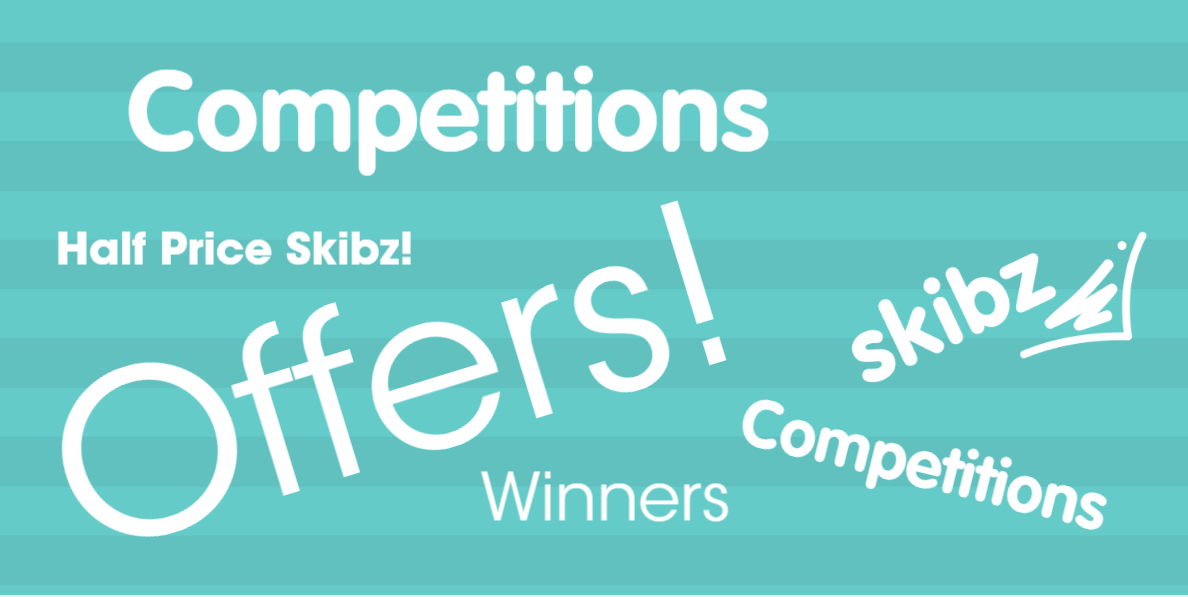 Each week we select a certain product and make an offer for, sometimes it's buy 2 together for a better price, sometimes it's half price, other times it may be a mini bundle or it can just be a reminder of a certain product that we choose to promote.
Whenever we do this we have to check stock levels as we know they will reduce significantly when promoted. For example, last week we did an Easter offer whereby if you selected to buy the Easter Skibz and the Hartley Hare Skibz you got them both at half price, therefore we had to instruct our factory to make more of the Easter Skibz and ensure we had enough stock of Hartley Hare without having to have more made which we did, if not the factory would have been instructed to make more.
I remember once we did a 50% offer on the denim Skibz, not really thinking it through. We sold out of our current batch and had to instruct the factory to make more. Because we were not booked in with them we had to wait 3 weeks, this caused so much delay that we had to offer more because of the inconvenience caused to our customers and was a massive learning curve for us! From then on we have always been prepared!
Competitions
Congratulations to Laura Wills-Edge and @thelordluck on winning 'Manic Monday' on our FB page and #Winitwednesday over on our Twitter page.
Offer of the Week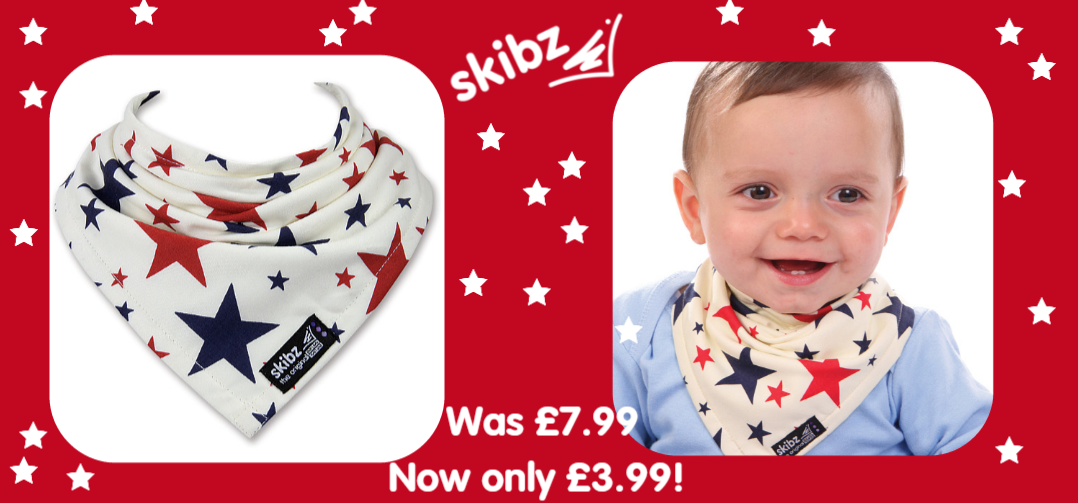 Just because we love these and hope that you do too! The unisex blue and Red stars boasts quality and funkiness in one fell swoop. Now it's yours at HALF PRICE for one week only – Enjoy x
Check them out at http://www.skibz.co.uk/shop/baby-bandana-dribble-bib-red-and-blue-stars-original
Until Next Week
Helen x