New Skibz Design!
Fri Mar 3, 2017
WWN – New Skibz Design!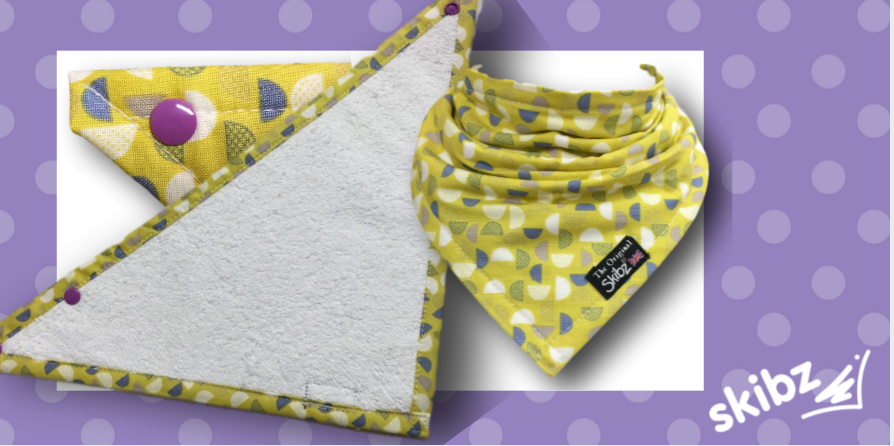 The new Skibz Design, 'Abstract Gold' is a must have for the modern tot who has a liking for a contemporary design, in this season's soft, creamy, dusty shades of colour. Abstract Gold is a cross between a light mustard and a straw/maize pigment. Perfect for little boys and girls. It is backed with our beautifully soft white towelling, making it highly absorbent. And better still it's MADE IN BRITIAN – Hooray! It's 100% cotton and finished off with brightly coloured purple adjustable press stud fastenings.
Our bibs are made to last! Unlike other dribble bibs, Skibz are made using traditional rolled seams instead of being simply overlocked; this provides a beautifully flat edge that will not roll or look distorted and will extend the life of the Skibz bib
Click here to check them out
Competitions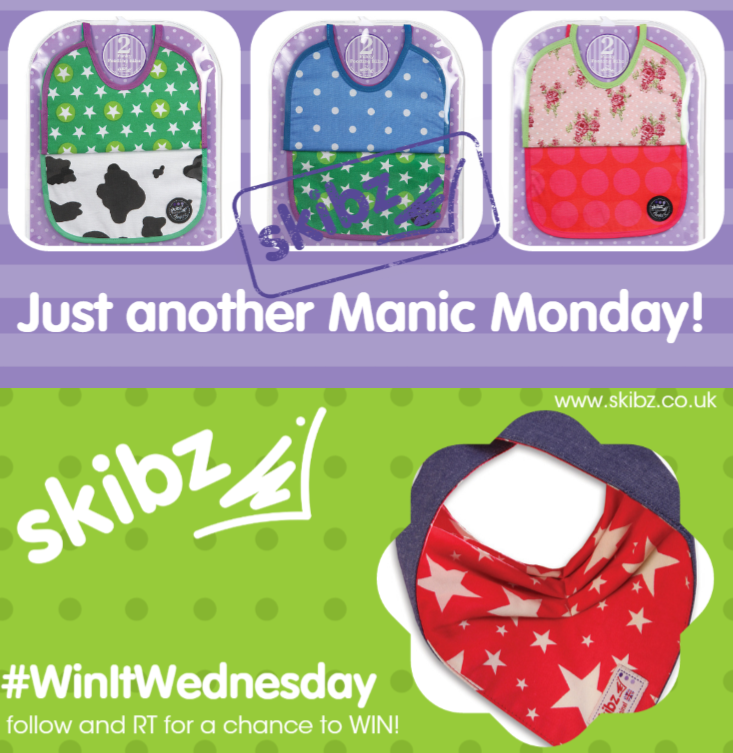 Congratulations to Michelle Webster and Kelly Knowles on winning 'Manic Monday' on our FB page and #Winitwednesday over on our Twitter page.
Offer of the Week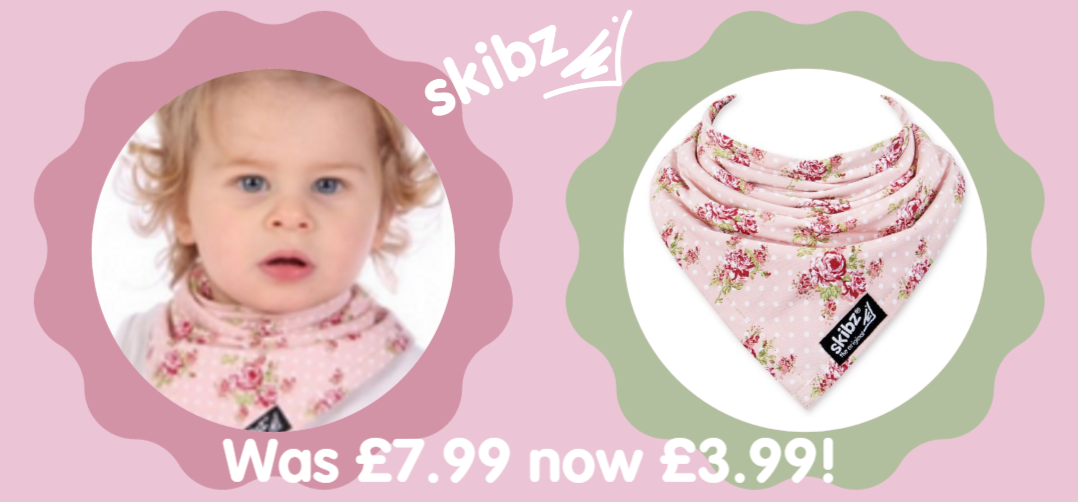 This pretty floral Vintage Rose bib is a little girl's dream. It fits the bill perfectly for a chic vintage look that's so now! Nickel free adjustable press stud fastening and the Skibz unique double layered backing system ensures for high absorbency keeping Skibz baby soft as it should be.
Check them out at http://www.skibz.co.uk/shop/baby-bandana-dribble-bib-pink-rose-original
Helen x