The Offer of the Week is...
Fri May 5, 2017
The offer of the week is ...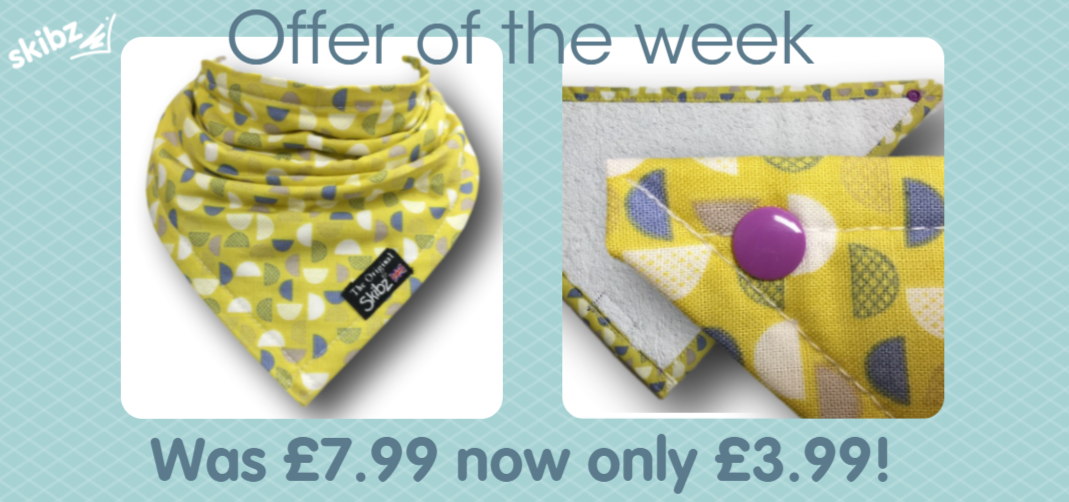 The gorgeous new 'Abstract Gold' Skibz, 100% cotton and backed in the softest, white towelling to enable maximum absorbency. This Skibz is of a contemporary design ideal for little boys and girls. Now HALF PRICE for this week only – enjoy x
Check them out at http://www.skibz.co.uk/shop/baby-bandana-dribble-bib-abstract-Gold-original
Competitions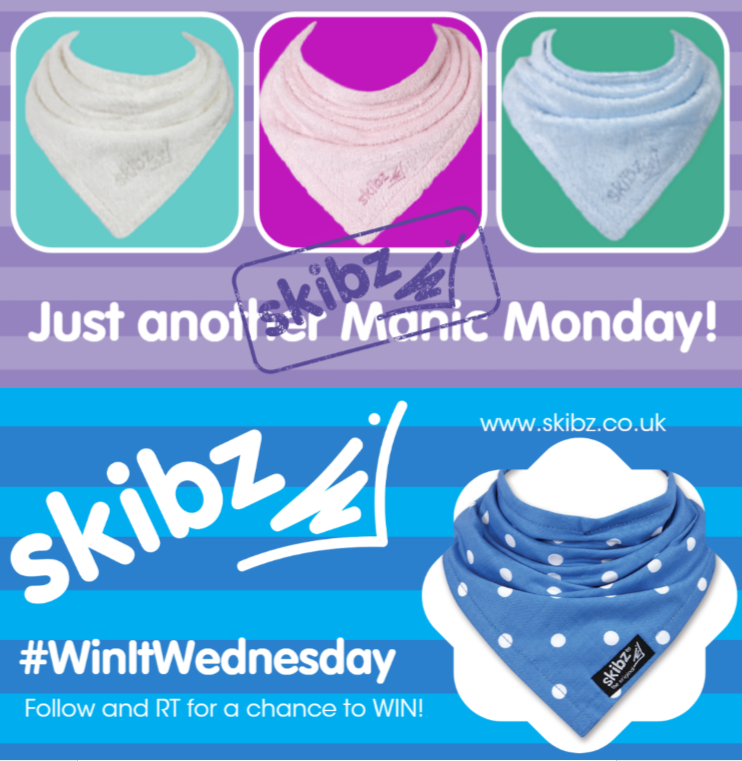 Congratulations to Jennifer Lloyd Edwards and Selina Street on winning 'Manic Monday' on our Facebook page and #Winitwednesday over on the Skibz Twitter page.
Until Next Week
Helen x