WWN – How a new product comes to fruition.
Fri Mar 31, 2017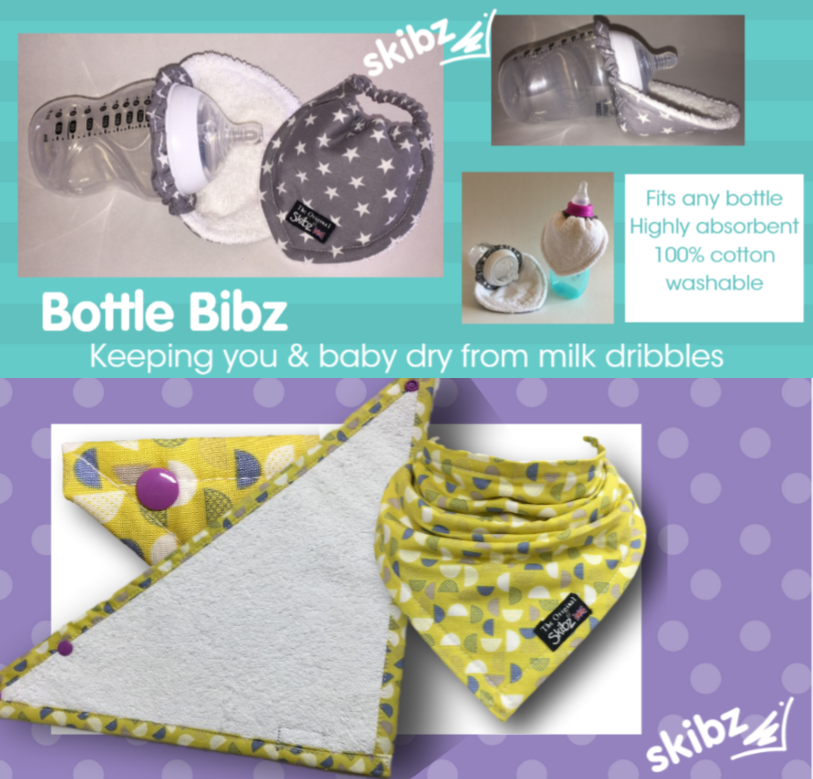 During the last month we have introduced a new Skibz design and a new product – The Bottle Bibz!
We are truly humbled by the response to both and hope to continue to bring you new, fresh innovative produce over the time to come.
To get a product to market always take a lot more time than one expects. Once you stumble across that 'must-have' product, you then need to work out how to produce it. Once that's in the bag you have to work out if it's going to sell, this is where we use you guys to test, test, test and then test again. Once we're happy, we need to work out if it's feasible and by that I mean if we can produce it at a price that it will happily sell for. Previously we've had 3 ideas that were great but were unable to make at a price that people would buy for, therefore it was a no-go.
You then have to finish it off with packaging that will sell in the shops, so that if customers pick up and are not 100% sure what it is or does the packaging will explain.
The whole process usually takes any when from 6 months to a year. The Bottle Bibz has taken just under a year and is a reality simple product!
This is why the launches are so exciting, will you like it? Will it sell? Will it flop? I'm happy to say the new Skibz design, 'Abstract Gold' and the Bottle Bibz are currently on target which makes our job such a great and exciting one!
Check the bottle Bibz here.
And the new Skibz design here.
Competitions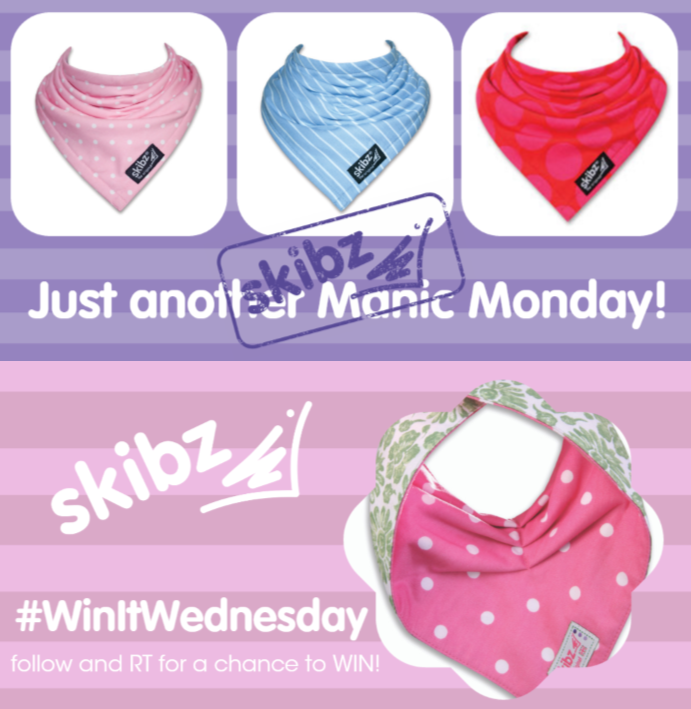 Congratulations to Jenna Parrington and Rachael O'Brien on winning 'Manic Monday' on our FB page and #Winitwednesday over on our Twitter page.
Offer of the Week
We're gearing up for Easter at Skibz HQ! This week you can order 2 Easter themed Skibz for the price of 1, We're here to please! The Easter themed Skibz is backed in a soft white towelling and Hartley hare is a reversible dribble bib with a popper on the bottom to add pop-itz
Check them out at http://www.skibz.co.uk/shop/
Until Next Week
Helen x