WWN - New Bib Designs
Sat Feb 25, 2017
WWN – New Bib design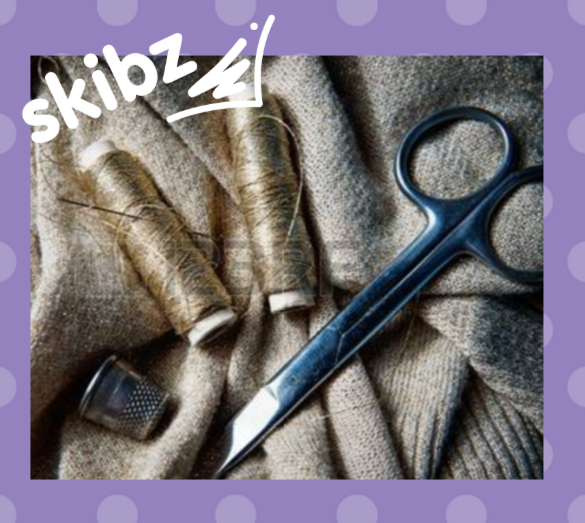 Exciting things have been happening in the Skibz workshop this week…
We are currently working on making the 'pull over' bib design work. Currently feedback has shown that after a few uses the ribbing of these bibs stretch to the point that they become baggy around the neck which renders the bib useless, as when food drops from the face to the bib it can miss the bib entirely. To date we have tried 6 types of elastic ribbing all of which are not yet good enough to do the job satisfactory. To get into the Skibz collection each bib has to be of a good enough quality to do the job properly and so we have a few more to test yet, but we are hoping that we will have created a solution soon as these bibs are so quick and easy to use. Watch this space…
Last week we launched our Ultimate bib collection which is a bib bundle for a ridiculously silly price and has been our best product launch ever, hence a crazy week picking and packing which is fantastic – many thanks to all those who have ordered!
New designs have come through for Skibz Original dribble bibs and will be in production within the next 6 weeks which is extremely exciting! Feedback has shown that dribble bibs backed with 100% cotton towelling is preferential, therefore we have been trialling various towelling's to find the softest absorbent one at the right price for you.
Competitions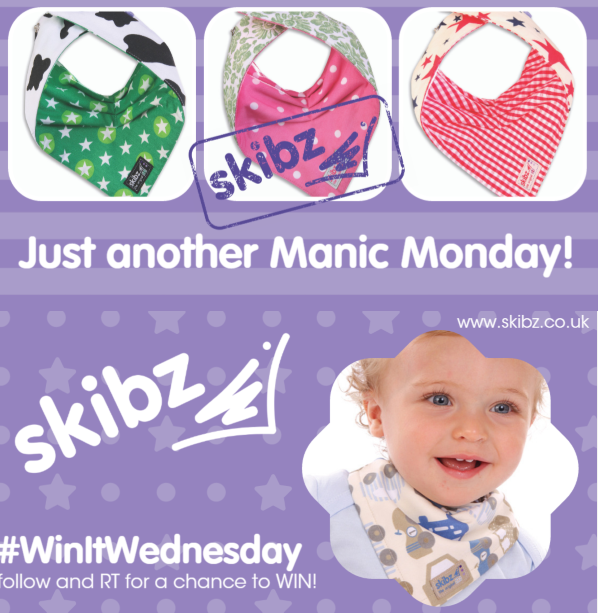 Congratulations to Jo McPherson and Lia Burns on winning 'Manic Monday' on our FB page and #Winitwednesday over on our Twitter page.
Offer of the Week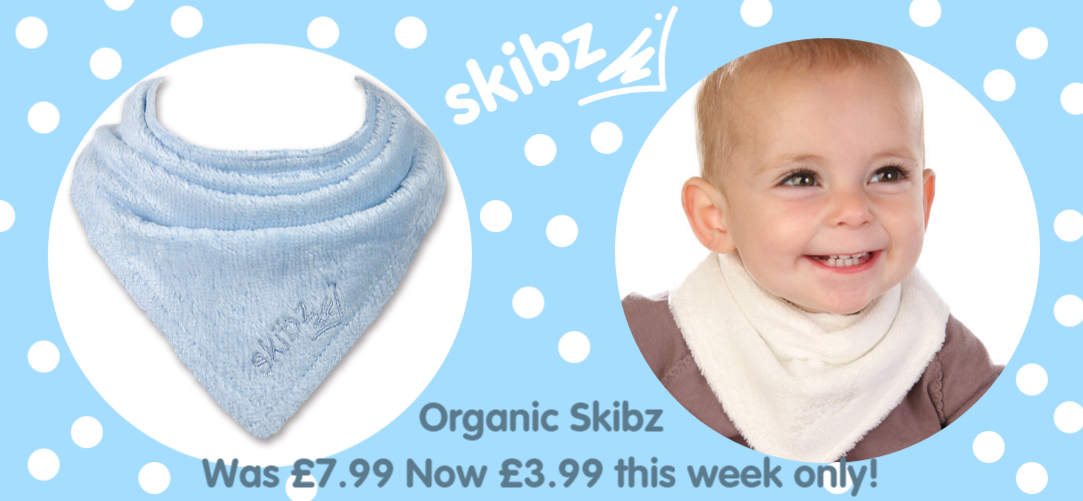 Available in powder blue or vanilla, these scrumptious organic Skibz dribble bibs will absorb moisture from your baby's skin in an instant leaving it baby soft as it should be. HALF PRICE for one week only.
Check them out here.
Until Next Week
Helen
x